Haxton Ratings and Reviews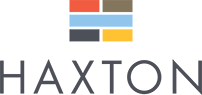 41 South 900 East

,

Salt Lake City

,

UT

,

84103




(801) 532-6644




https://www.haxtonapartments.com

See what other people are saying about our apartments located in Salt Lake City! At Haxton Luxury Living, we value all our residents voices, and can't wait for you to see our luxury apartments for yourself. If you have any comments or suggestions, feel free to let us know! We appreciate the feedback, good or bad.
---
J
Justin Anderson
12/7/2022
Verified Resident
Jason is always going above and beyond to take care of residents, and keeping things well maintained! Earlier this week I had an issue with the payment portal and ShyAnne walked me through it. Such a great team at Haxton!
Jason is the absolute man. Haxton is very lucky to have such a good guy that does such a great job!
P
Paige Sampson
10/4/2022
Haxton is a great place to live! I lived here for over two years and genuinely enjoyed my experience. The apartments have tall ceilings, are very clean, QUIET and have high end features! Parking and easy street access is very convenient. The maintenance guy, Jason, is wonderful and always around and willing to help! The property manager, Paige, is great and always willing to help & work with me. If you want a place close to downtown, but tucked into a quiet neighborhood this is it!!
K
Katie Bonebrake
8/16/2022
Overall a great place to live. The apartments have good layouts and the high ceilings are nice. Being dog friendly is obviously a huge bonus. Love the large kitchen. The biggest downside in my book is that there is nowhere convenient to wash things like dogs, bikes, etc. A wash station would bump this place up to 5 stars!
Great place to live and jason is the man!
J
Jafar
2/26/2022
Verified Resident
I enjoyed living at Haxton for about 4 years. The apartments are really nice and in a good neighborhood, close to the U and close to downtown. The staff is very friendly. Jason who takes care of maintenance at Haxton is the best! Very friendly and always got the job done.
I really enjoyed my 3 years at The Haxton. I was one of the first people to move into the new building, and only left because we moved into a home. The apartments are spacious, have lots of storage options, and are well designed. Management is good, although the management company of the building changed several times during my time there. I was able to hear my neighbors through the walls more than I'd like, but that's apartment life for you. The highlight of my time here was Jason, the maintenance manager over the property. He was hard working, extremely kind, and jumped at the opportunity to help out anyone. He made a point to say hello almost daily, and was clearly friends with most of the other residence in the building. In fact, he even helped me jumpstart my car when I had a dead battery and gifted me a new pair of jumper cables. That man is a gem, and reason alone to consider moving in. Overall nice building, good management, unbelievable location, fantastic maintenance (thanks Jason!) and solid amenities. If you are looking for a new spot, The Haxton should be high on your list.
P
Paige Sampson
3/30/2021
I have lived at Haxton for a year now and absolutely love my one bedroom apartment. The apartment is well built with high ceilings, nice fixtures, lots of light. It is the only apartment I have lived in that I never hear my neighbors talking/walking around above me. The French doors to my walk out patio couldn't be better. The residents and management are very friendly. Highly recommend.
Close to all of the places I want and need to be by in SLC. U of U and Trolley Square. Lived in the Avenues and finally toured Haxton since it was built. Hoping to move in once a top floor 2 bedroom opens up! Love the kitchen and cabinet space.
B
Brenna Martinez
8/21/2019
Management isnâ??t the greatest but theyâ??ll work with you. Such a great community of people. Appliances are cheap and so is carpet for â??luxury livingâ?ť but overall, I liked living here a lot. I just wouldnâ??t spend what theyâ??re asking on the apartments based on appliances and carpet. Jason, maintenance is the BOMB!
These apartments seem like such a great place to live! I came in for a tour and Cait helped me out. She was very kind and informative about the property! Strongly recommend getting a tour from Cait if you're looking to live here!
I am extremely impressed with the team at Haxton. They ALWAYS greet me by name, say hello and ask how my day is going. The building itself is gorgeous and modern and is within walking distance to many wonderful restaurants. A huge thanks to Jason with the maintenance team for all his help during my move in. The amenities are amazing with a state of the art gym, pool, loungers, grills, dog park and relaxing vibes. If youâ??re looking for a home thatâ??s both beautiful and warm, then look no more because Haxton is where you need to be.
I've lived here for 6 months and I have loved it! Superb location- so close to downtown and to the U. Very helpful management and great amenities! Would recommend!
Love loving here! Neighbors are wonderful, office staff is extremely pleasant and helpful, and our apartment is amazing! We love the amenities - dog run, playground, gym AND pool! The location is unbeatable. There's always open parking by us. Very quiet, we barely hear neighbors except for doors shutting. Highly recommend living here!